Fun with Fused Glass
Classes available upon request!
Between 3 and 6 students - no experience necessary.
Suitable for adults, and children 6 and older. (Please note that parental supervision is required up to age 10.)
2 Hour Workshop
Create a small fused glass project
Duration: approx. 2 hours
Suitable for children age 6 and up
4-6 Hour Workshop
approx. 4-6 hours
Create a more involved fused glass project, or several smaller projects
Suitable for children age 6 and up
Custom Workshop
Create a fused glass or traditional stained (cold) glass project
One-on-one workshop to focus on your project
Group discounts are possible. Please get in touch for a quote.
Gift certificates available: value $50 and up, applicable towards classes or any glass work (including custom glass work).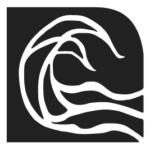 art glass   ■   fused   ■   leaded   ■   mosaic
art glass  
■   fused   ■   leaded   ■   mosaic